Imagine sipping a cool cocktail while watching the sun set over the beautiful pacific ocean–barefoot and feeling the sand between your toes. Great food, amazing people and local Hawaiian music that instantly slips you into a state of beachy bliss.
We've done a good job so far at keeping the Awesomeness Festivities a surprise–but some secrets are just too good to keep hush-hush.
Without revealing too much about what we have planned once the sun goes down, I wanted to introduce you to one of the performers we have lined up for Awesomeness Fest.
Meet Barefoot Minded.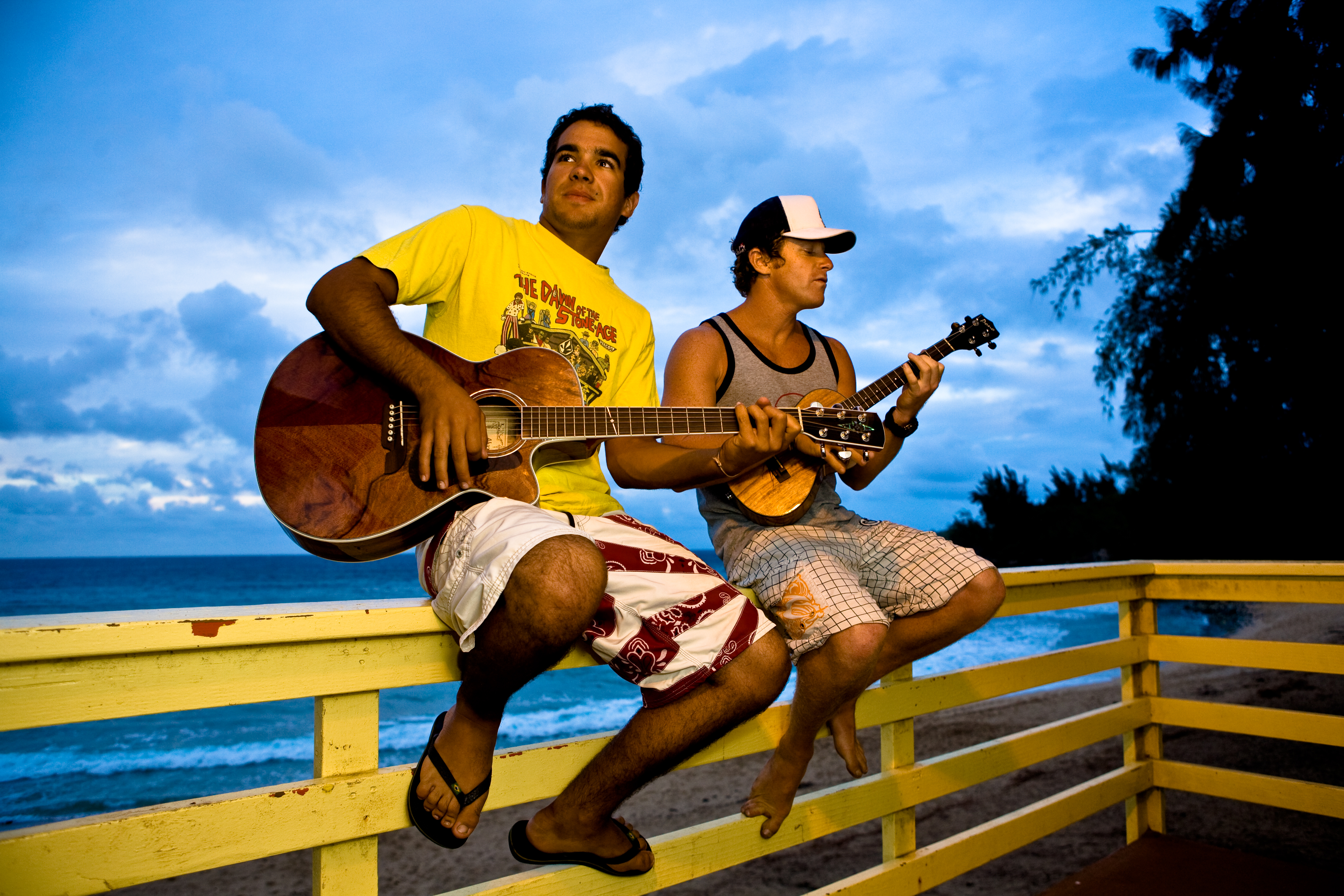 This duo is a staple on the island of Maui. Their beachy sounds and soothing harmonies create a feel-good Hawaiian vibe that will get you dancing barefoot till late in the evening.
With Junior Siqueira on the acoustic guitar and Oren Masserman on the ukulele, these boys know how to work those strings. Barefoot Minded has recently opened for acts such as Third Eye Blind and two-time Grammy Award winner Taj Mahal.
Songwriter and vocalist, Oren Masserman's music tells stories of travels around the world, surf trips to Baja with his brothers, sailing adventures, sing-a-longs on the beach with friends & family, summertime memories, falling in love, sunsets and moonlights and values the ability to translate this lifestyle to his listeners.
Hear a sample of their music here. But be careful, it'll have you tapping your toes all day long 🙂
Barefoot Minded will be joining us for an entire evening during Awesomeness Fest and will be jamming beachside with the Tribe under the stars. These guys are all about making a difference so as soon as they found out Awesomeness Fest was a not-for-profit this year, they immediately decided to gift the Tribe with their amazing talent and music–all in the name of "spreading Aloha" 🙂
This is just a taste of what and who you can expect to meet at Awesomeness Fest. More to come soon…
Much love,
Alexandra | Event Director